Beach Services
Rocchette is a small rocky headland, with an ancient castle, which protects and preserves the beach. Its crystal and clear waters won several awards "5 sails – Legambiente" and Castiglione della Pescaia was nominated 2014 best Italian and Tuscan beach.
Camping Village Santapomata has the direct access to the wonderful sea of Rocchette with both private and public beach.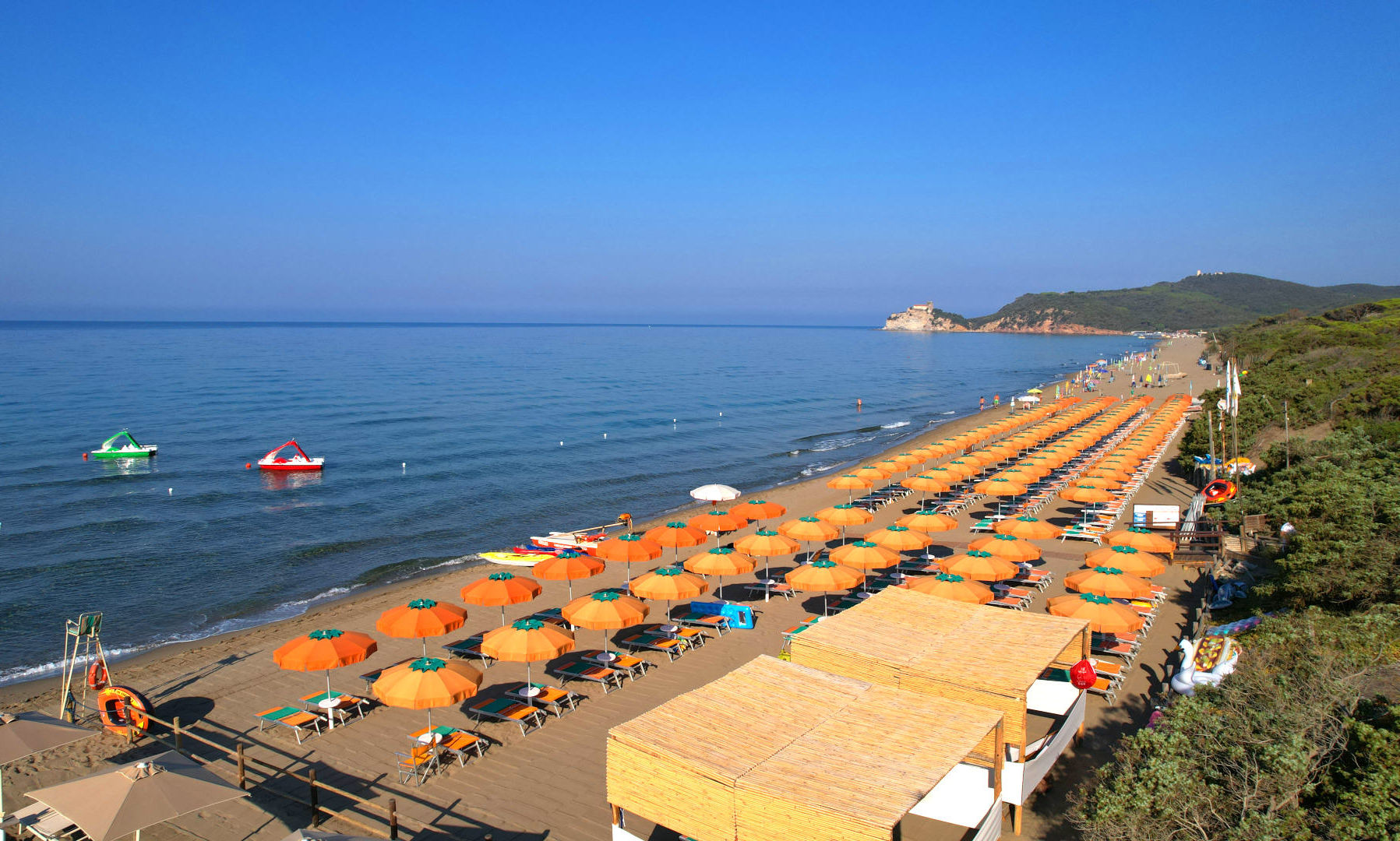 The private beach, with lifeguard service, is equipped with comfortable sunbeds and beach umbrellas from Easter.
Discover our special offers or our Private Beach.
Canoes, pedalos and SUP rental.
| Periodo/Period/Zeitraum | Settimana/Week/Woche | | Periodo/Period/Zeitraum | Giornaliero/Daily/Taglich |
| --- | --- | --- | --- | --- |
| 28.03 – 03.05 | € 40,00 | | 28.03 – 17.05 | € 15,00 |
| 04.05 – 17.05 | € 65,00 | | 18.05 – 31.05 | € 20,00 |
| 18.05 – 31.05 | € 85,00 | | 01.06 – 14.06 | € 25,00 |
| 01.06 – 14.06 | € 120,00 | | 15.06 – 08.09 | € 30,00 |
| 15.06 – 06.09 | € 200,00 | | 09.09 – 22.09 | € 25,00 |
| 07.09 – 20.09 | € 120,00 | | 23.09 – 19.10 | € 15,00 |
| 21.09 – 19.10 | € 40,00 | | | |