Miniclub-Kids
Come to Camping Village Santapomata to see your children happy, have fun in close contact with nature, in one of the most fascinating stretches of coast in Tuscany. Our little guests are always welcome and to make their holiday fun we have organized an entertainment service in the morning which includes a whole series of activities and games on the beach to pleasantly entertain your children, including sandcastle competitions, petanque, sport playing marbles and stealing the flag.
Also not to be missed is the evening baby dance with graphic and pictorial activity workshops and pizza party!
They are offered the opportunity to have fun and you parents the opportunity to relax knowing that your children are looked after by expert and qualified personnel. It is also possible to rent bikes for the little ones who can freely explore the campsite where the circulation of vehicles is not allowed.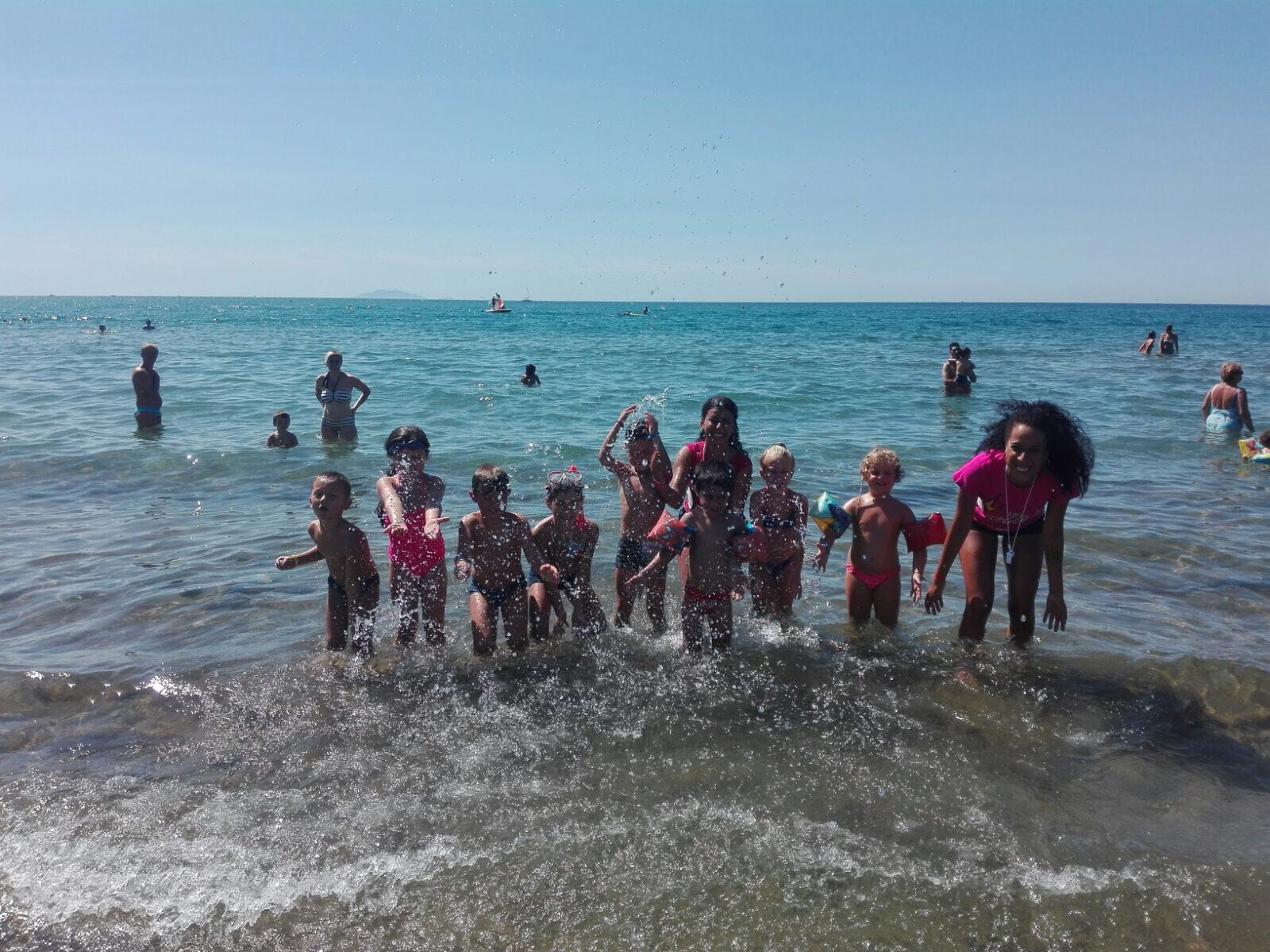 Entertainment
At Camping Village Santapomata, relaxation and fun are also guaranteed for children and adults. During the high season, weekly yoga lessons are scheduled in the morning on the beach for anyone who wants to recharge their batteries by the sea and gather energy to better face the day.
Also not to be missed are the aperitifs and dinners with musical entertainment at our beach bar and our restaurant with panoramic terrace.
There is nothing better than enjoying a refreshing drink to the rhythm of music or a good dinner in company by candlelight under the stars accompanied by the sweet notes of the guitar.